The 80+ voice Choir is the primary worship-leading choir at East Maryville and is the entry point for most adults desiring to serve in the worship ministry. This group rehearses weekly and leads worship in all weekend services. The choir also plays a key role in special events throughout the year. All talent/skills are welcome to participate! The only requirement is that you love Jesus Christ!
Rehearsals: Wednesday's from 6:30-7:45pm in the worship center. Childcare provided.
The East Maryville Orchestra is the primary worship-leading instrumental group at East Maryville. These musicians meet weekly and lead in all weekend and other church-wide worship gatherings. The orchestra includes rhythm instruments (guitar, drums, auxiliary percussion and keyboards) and all orchestral instruments. A satisfactory interview and/or audition with the worship pastor is required. Join us!
Rehearsals: Wednesday's from 6:00-7:15pm; Sunday's from 8:40-9:00am in the worship center.
The Praise Singers serve as Sunday morning worship leaders and ambassadors for our church. Also, they participate in local community-wide events. Membership in the East Maryville choir, interview, and audition is required.
Rehearsals: Wednesday's from 6:00-6:30pm in the choir suite.
Amplified is the student ministry worship age group at East Maryville. This begins in the 7th grade and continues through 12th grade. These students learn to apply worship on a regular basis in worship services. Amplified also consists of students who are interested in the technical aspects of worship ministry. If you are student, you don't want to miss being a part of this group!

Rehearsals: Sunday's from 6:00-7:00pm in the choir suite. Snack Supper provided.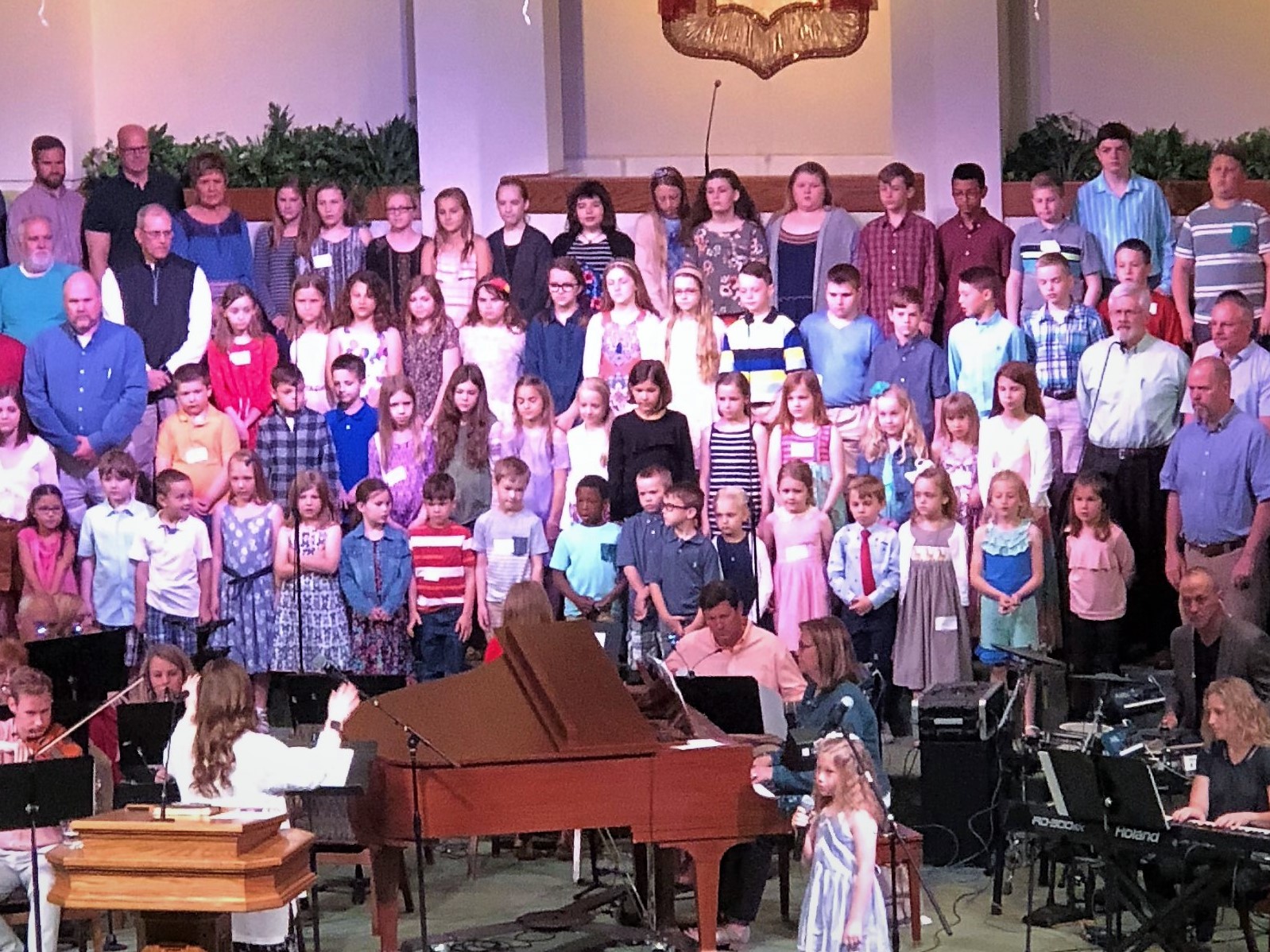 Music is a powerful tool in teaching children the Word of God. The music ministry of East Maryville begins at 3 years old and extends up through 6th grade. It is our goal to begin encouraging worship at an early age through music and the worship arts.

Rehearsals: Sunday evening's during "The Point".
Our goal is to provide the finest instruction possible in a Christian atmosphere. Lessons/classes are offered to anyone desiring to begin or continue instruction who has a genuine desire to learn how to play a musical instrument, sing, develop skills in art, etc. Instruction is available for a fee to any child or adult and will be adapted to the student's age and experience.
Enrollment is now in progress! Call or email for disciplines currently being offered and to sign-up!
Media Ministry
No matter how clear the message is being communicated, it will be lost unless the technical aspects of the services are done with excellence. We believe that those gifted to serve in a technical capacity are treated as valued members of the Worship Team. The many areas of service include: Sound, Video Projection and Lighting Operators.
If you have experience in audio, video, or lighting or are willing to learn and are being called to serve the church in any of these areas, please call the music office or e-mail Joshua.